Commit to Your Career
HR professionals like you are facing new and larger challenges each day due in part to a changing workforce, shifting legislation and regulations and so much more.Ensure you're prepared for these changes, and anything else thrown your way with SHRM's global HR credentials, SHRM-CP and SHRM-SCP. By becoming SHRM certified, you prove your knowledge, competency and value to colleagues and to employers
looking for a competitive edge in today's global economy. Wherever your career takes you, your SHRM certification will define you as an HR expert and leader, and our course can help you get there.
Find Success with Blue Ridge CTC's Expert Guidance

Let our team of experts help you get there. Our course combines expert instruction with the 2020 SHRM Learning System to offer a comprehensive and effective way to prepare for success on your SHRM-CP and SHRM-SCP exam.
Gain one-on-one guidance to help you comprehend and learn to apply your new HR knowledge.
Network and collaborate with peers to share real-life examples and bring HR knowledge and competencies to life.
Stay on track to earn your certification with a structured learning experience and support.
Understand the behavioral competencies you need to prepare to pass the exam.
Who Should Enroll In This Course?
Our certification preparation course is designed primarily for individuals seeking SHRM-CP or SHRM-SCP certification. Certification is a great choice for HR professionals who want to:
Increase their knowledge
Advance their skills
Earn recognition from the global community
SHRM-CP and SHRM-SCP Eligibility Chart
LESS THAN A
BACHELOR'S DEGREE
BACHELOR'S
DEGREE
GRADUATE
DEGREE
CREDENTIAL
HR–Related Program
Non-HR Related Program
HR-Related Degree
Non-HR Related Program
HR-Related Degree
Non-HR Related Program
SHRM-CP
3 Years in HR role
4 Years in HR role
1 Year in HR role
2 Years in HR role
Currently in HR role
1 Year in HR role
SHRM-SCP
6 Years in HR role
7 years in HR role
4 Years in HR role
5 Years in HR role
3 Years in HR role
4 years in HR role
Advance your career.
If you're not interested in certification but want to improve your HR skills, this course provides a comprehensive and accelerated option for professional development. Participants gain a generalist viewpoint, refresh key ideas and concepts, strengthen their understanding of core behavior and technical competencies and increase productivity in the workplace.
Blue Ridge CTC's Course Details & Options
At Blue Ridge CTC, you'll be able to tap into the expertise and guidance of our highly-experienced, SHRM-certified instructors who are ready to work with you to make sure you are prepared for success on your SHRM-CP or SHRM-SCP exam.
Course Details: Register By January 22, 2020

Location: Blue Ridge CTC Tech Center, Room T04 at 5550 Winchester Avenue, Martinsburg, WV  25405
Dates & Times: Classes meet every Thursday from 6-9 pm beginning on February 6 and end on April 23, 2020
Mandatory Orientation:  Thursday, January 30. 2020 from 6 to 7 p.m. (pick up SHRM materials)
Winter Exam Window: May 1 to July 15, 2020
Course Fees: Investment: $1,089
EPSHRM Members: $1,049 (contact 304.725.7104 for code)
For Information or Payment Options, Contact: Pat Hubbard 304.725.7104 OR phubbard@blueridgectc.edu
Ready to commit to your career with Blue Ridge CTC? Sign up now before classes fill up!
Interested in training your team?
Ask about volume discounts or offering a program at your location.
Contact Pat Hubbard, 304.725.7104 or phubbard@blueridgectc.edu

Course Preparation Tools Designed for Success
Enhance your learning experience with premier tools that complement our course! The 2020 SHRM Learning System offers a personalized SmartPath™ learning experience that is designed to dynamically adjust based on your progress and proficiency. Real-time results allow you to use your time wisely and increase readiness for the SHRM-CP and SHRM-SCP exam.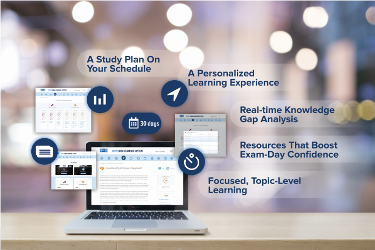 Choose a program that is designed to help apply HR knowledge and competencies to real-life situations
and advance your career while offering:
A Personalized Learning Experience
The 2020 SHRM Learning System allows instructors to work with you build a custom learning experience that helps identify HR topics you've already mastered and those you haven't, so courses can be tailored to your needs
Focused, Topic-level Learning
Along with your classmates, you'll learn one small topic segment at a time to ensure you have a clear understanding and can apply the concept quickly and easily on the SHRM-CP or SHRM-SCP exam and in your day-to-day HR responsibilities.
These learning modules also provide an in-depth exploration of the knowledge domains and behavioral competencies tested on the SHRM exams.
Real-time Knowledge Gap Analysis
Real-time results and detailed feedback from your learning progress and quiz scores help guide your course-wide and individual study priorities and reach your goal more efficiently.
Resources to Boost Exam Confidence
Supplement your class time learning with flashcards, real-world HR knowledge, competencies in action, practice test questions and more to make sure you're ready for your SHRM-CP or SHRM-SCP exam.
---
COURSE OUTLINE
---
MODULE // HR COMPETENCIES
Leadership & Navigation
Ethical Practice
Business Acumen
Consultation
Critical Evaluation
Relationship Management
Global & Cultural Effectiveness
Communication
MODULE // PEOPLE
HR Strategic Planning
Talent Acquisition
Employee Engagement & Retention
Learning & Development
Total Rewards
MODULE // ORGANIZATION
Structure of the HR Function
Organizational Effectiveness &
Development
Workforce Management
Employee & Labor Relations
Technology Management
MODULE // WORKPLACE
HR in the Global Context
Diversity & Inclusion
Risk Management
Corporate Social Responsibility
Employment Law & Regulations
(U.S. Only)
Frequently Asked Questions
Can I earn re-certification credits taking this course?
If you have already earned the SHRM Certification you can obtain up to 36 professional development credits (if you are attending this program for professional development only).
Do I need to purchase the SHRM Learning System separately?
No. The SHRM Learning System is included with this program. There are no additional costs.
What if I already own the SHRM Learning System?
Contact us to find the best learning options for you.
Is the SHRM exam included with this course?
This course does not include the final exam or exam fee. Practice exams are included.
---
Looking for More Information?
Certification and Product
SHRM-CP/SHRM-SCP Eligibility
Testing Windows and Deadlines
Download Certification Handbook
SHRM Learning System
shrmcertification.org
HR Information
SHRM Resources
Become a Member
Events
shrm.org
---
For More Information, Complete the Form Below.

NOTE: THIS FORM DOES NOT COMPLETE REGISTRATION