Commit to Your Career
Our course includes the 2018 SHRM Learning System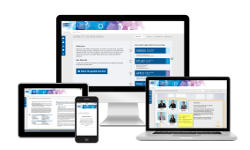 SHRM's global HR credentials, SHRM-CP and SHRM-SCP, offer growth, advancement and recognition. These credentials are based on extensive global research involving employers, academics, and practicing HR professionals at all levels to ensure they maintain an industry-leading level of excellence and relevance in this ever-evolving profession.
By becoming SHTRM certified, you prove your knowledge, competency and value to colleagues and to employers looking for a competitive edge  in today's global economy. Wherever your career takes you, your SHRM certification will define you as an HR expert and leader.
Ensure you're prepared with our course designed for SHRM credential candidates. Expand and test your knowledge and practical, real-life competencies in areas critical
for HR career success.
This intensive program combines expert instruction with the 2018 SHRM Learning System®, so you will learn faster, retain more knowledge and stay on track for success on the exam.
---
Additional Information

Certification and Product


SHRM-CP/SHRM-SCP Eligibility
Testing Windows and Deadlines
Download Certification Handbook
SHRM Learning System
shrmcertification.org

HR Information
SHRM Resources
Become a Member
Events
shrm.org

Have a question or prefer




to speak to a person?


Call 

Pat Hubbard, 304.725.7104


Or Email, phubbard@blueridgectc.edu
Why Enroll in Our Course?
Offered in partnership with the Society for Human Resource Management (SHRM), the curriculum provided in the 2018 SHRM Learning System is designed by global subject matter experts and covers the entire SHRM Body of Competency and Knowledge™ (SHRM BoCK™). Throughout the program HR professionals are encouraged to acquire the Competencies and Knowledge they'll need to effectively perform their jobs and achieve career success. Our course is designed to help you learn and retain the material effectively and efficiently by combining the best exam preparation system with expert instruction and peer discussion.
Blue Ridge CTC's program offers you a preparation course to help meet your needs and increase your success on the SHRM-CP and SHRM-SCP exams.
Benefits To You

You'll benefit from:

An experienced, SHRM-certified instructor.
The SHRM Learning System, historically ranked the #1 HR certification prep tool.
Ability to acquire the knowledge and understand the behavioral competencies to help you prepare for the exam.
A structured learning experience that keeps you on track.
Opportunities to network and learn from your peers.
Eligibility for tuition reimbursement.
Earning up to 36 professional development credits (PDCs) if you are attending this program for professional development only.

Benefits to Your Employer

Certification benefits your entire organization:

It demonstrates that your HR professionals have mastered the application of HR technical and behavioral competencies.
Certification prepares your HR staff to assume greater leadership roles and contribute to the strategic direction of your organization.
Exam preparation helps HR professionals bring new ideas to your organization that will help drive success.
It helps create a common HR language that optimizes consistency and effectiveness.
Certification is relevant worldwide, as exams cover the global SHRM BoCK™.
Our certification preparation course is designed primarily for individuals seeking SHRM-CP or SHRM-SCP
certification. Certification is a great choice for HR professionals who want to:
Increase their knowledge
Advance their skills
Earn recognition from the global community
Advance your career. If you're not interested in certification but want to improve your HR skills, this course provides a comprehensive and accelerated option for professional development. Participants gain a generalist viewpoint, refresh key ideas and concepts, strengthen their understanding of core behavior and technical competencies and increase productivity in the workplace.
Blue Ridge CTC courses are specifically tailored to meet the needs of adult learners. Courses are taught by SHRM-certified instructors experienced in the HR field. Students will be expected to complete all assigned readings, and activities prior to each class.
Fall 2018
Classroom Sessions Include:
A high-level review of course material
Interactive discussions and learning activities focused on the practical application of HR competencies and knowledge
Sample assessment questions
Study and test taking tips
Dates: Class meets on Wednesdays 6-9 p.m. September 5 to November 21, 2018
Mandatory Orientation: Wednesday, August 29, 2018 6-7 pm
Location: Blue Ridge CTC Main Campus; Presidents Conference Room (3rd Floor, Room 3300)
Course Fees: Investment: $1,039
EPSHRM Members: $998 (contact 304.725.7104 for code)
Winter Exam Window: December 1, 2018 to February 15, 2019
Register By: August 20, 2018

For Information, Call Pat Hubbard, 304.725.7104 or email phubbard@blueridgectc.edu
As an official SHRM Education Partner, we are able to build our course on the SHRM Learning System, giving you access to the most comprehensive, effective and up-to-date exam preparation tools available. The 2018 SHRM Learning System delivers:
EFFECTIVE AND PROVEN RESULTS.

Candidates who use the SHRM Learning System consistently beat the average exam pass rate.

ONE SOURCE FOR KNOWLEDGE AND APPLICATION.

All the study tools you need to understand, apply and engage with behavioral competencies and HR knowledge.

CURRENT AND RELEVANT CONTENT.

The SHRM Learning System has been updated to align with the 2018 SHRM BoCK, the defined standard for knowledge and competencies required of HR professionals around the world.

CONVENIENT 24/7 ONLINE ACCESS

to your study tools from any mobile device, tablet, or computer.
The SHRM Learning System is comprised of four modules of study based on the SHRM BoCK: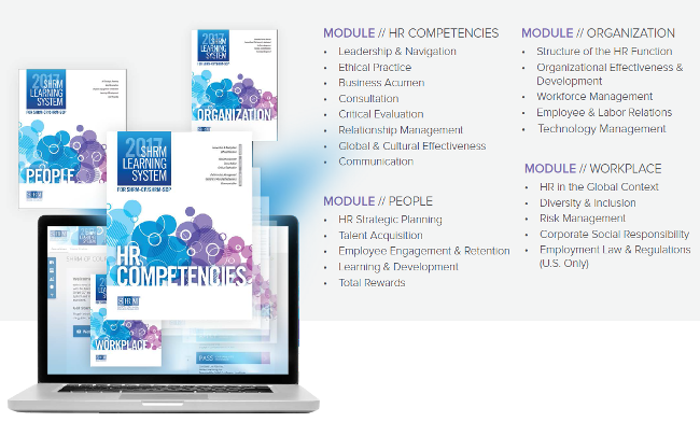 http://blueridgectc.augusoft.net
For More Information, Complete the Form Below.

NOTE: THIS FORM DOES NOT COMPLETE REGISTRATION